Xiangyan Yang
(19.01.2006)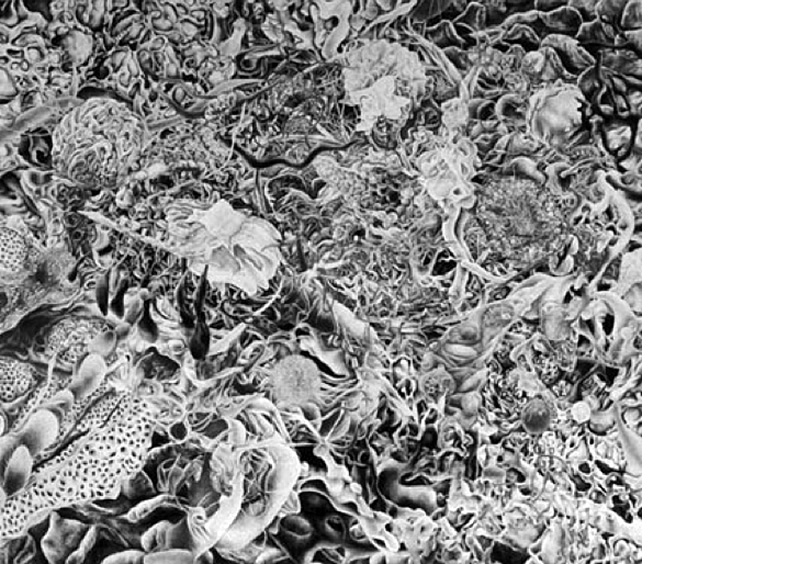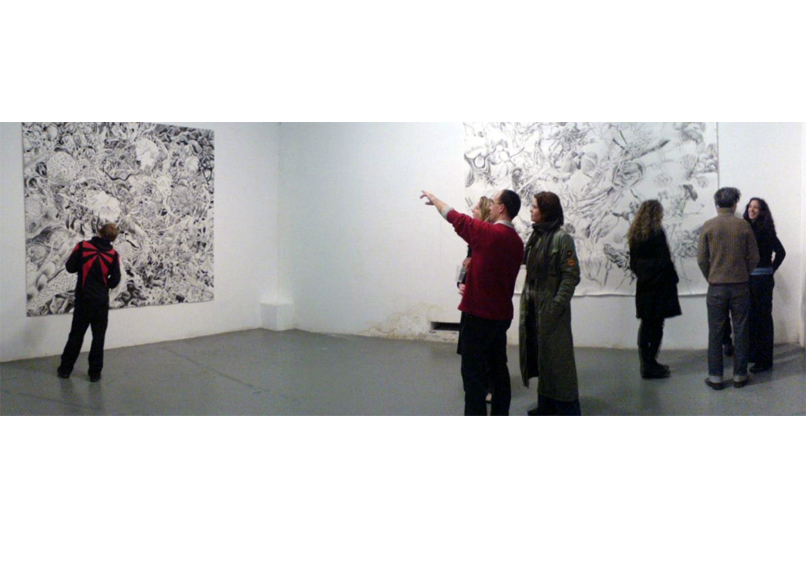 Landscapes of Others
Pencil drawings

'...I want to gain understanding towards the world through working... what I want to do is to catch the energy of the environment I live in. It could be wherever I happen to be.'

Xiangyan Yang has been busy with the theme 'landscape of others' since long. The name stands for its geographical means and the structure of the mind. A pattern of the visible and invisable. Working on the daily basis and most of the time in large scale nearly every piece of the last few years took months to complete. It's the growth that matters to her, the development and the evolution.

In her graduation work at the Rietveld Academy Xiangyan Yang used the images of all the deferent elements of the human body. Many viewers perceived the work as a world under water, the landscape of the bottom of the ocean, noise... I think it's the floating energy the drawings carry that make people feel this way.