David Hernandez & Renate Graziade
(27.05.2004)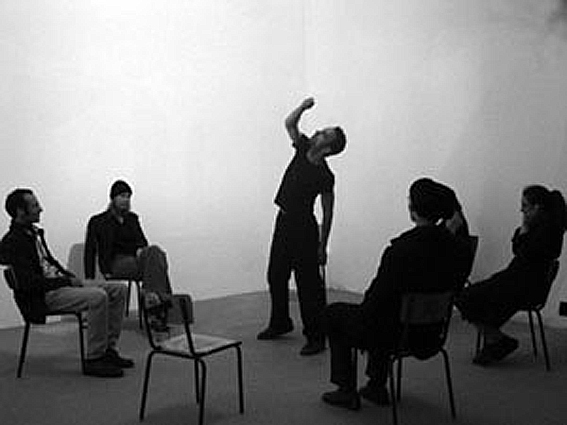 Performance Hotel
Dance Performance by David Hernandez and Renate Graziade

Performance Hotel Residency at OT301, in collaboration with members of the Amsterdam Dance Community, present a journey through various installations built-up during the two week project.

Performance Hotel is a happening or event created through a dialogue between artists in response to a specific space and community, under the direction of David Hernandez and in collaboration with Alex Waterman and Renate Graziade. A two week residency in OT301 will be prepared in which the event is created and exposed, providing many different kinds of experience and performance formats, as well as a view into the building process as it happens. It is a moving-in and building-up, as well as a transforming of the site into Performance Hotel.