Erre, variations labyrinthiques
(2011)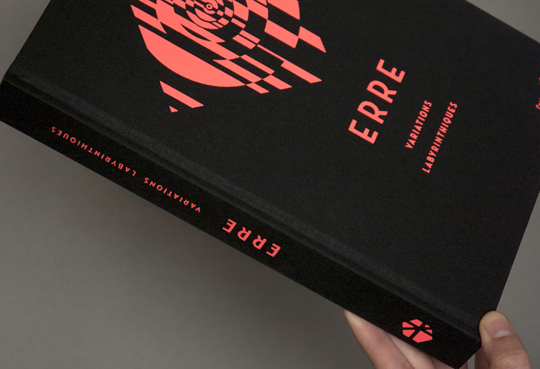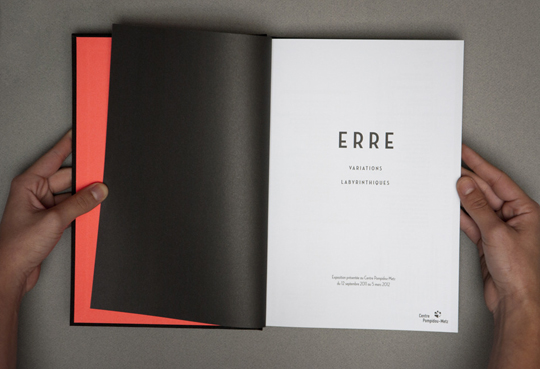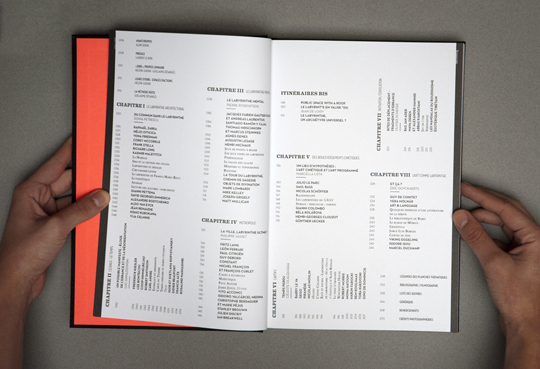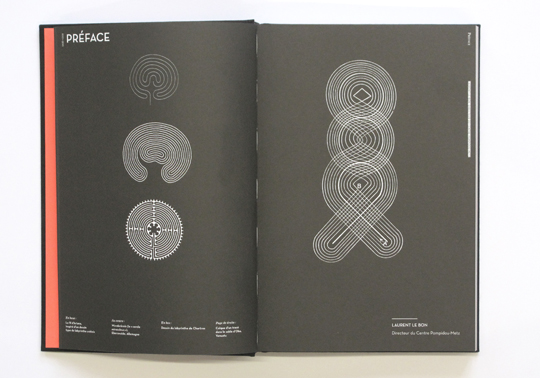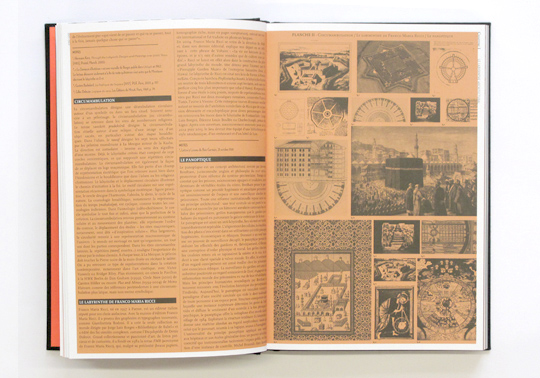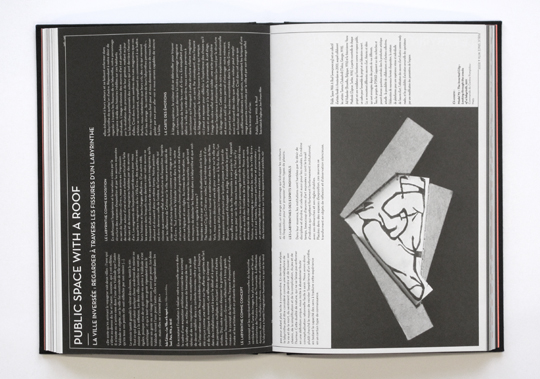 Catalogue of the exhibition: Wander, Labyrinthine Variations
12.09.2011 – 05.03.2012
Published by: Centre Pompiodou – Metz, France
Curators: Hélène Guenin and Guillaume Désanges
Graphic design: Les Associés Réunis, Paris
Language: French
272 pages
ISBN 978-2-35983-014-9
© Edition du Centre Pompidou – Metz, Metz, 2011
The publication design is freely inspired by the mail-order catalogues which Manufacture Française d'Armes et Cycles published in the early 1900s, and which had a longstanding influence on artists. Marcel Duchamp, for example, wanted his catalogue raisonné to take this form; likewise for Jacques Carelman's Catalogue d'objets introuvables ("catalogue of unfindable objects").
There is no hierarchy of content, just a free and non-exhaustive inventory of labyrinthine thought and imaginings. Information about the works mingles with thematic entries in a maze-like mapping of the exhibition. Thus fairy tales, kaleidoscopes, literature on drifting and exhibited works criss-cross the catalogue's pages.
It also includes essays by Eric Duyckaerts, Luc Gwiazdzinski, Marcella Lista, Céleste Olalquiaga, Doina Petrescu, Pierre Rosenstiehl, Olivier Schefer and Philippe Vasset, with prefaces by Alain Seban and Laurent Le Bon.