Julie Dassaud & Ema Nik
(01.05.2004)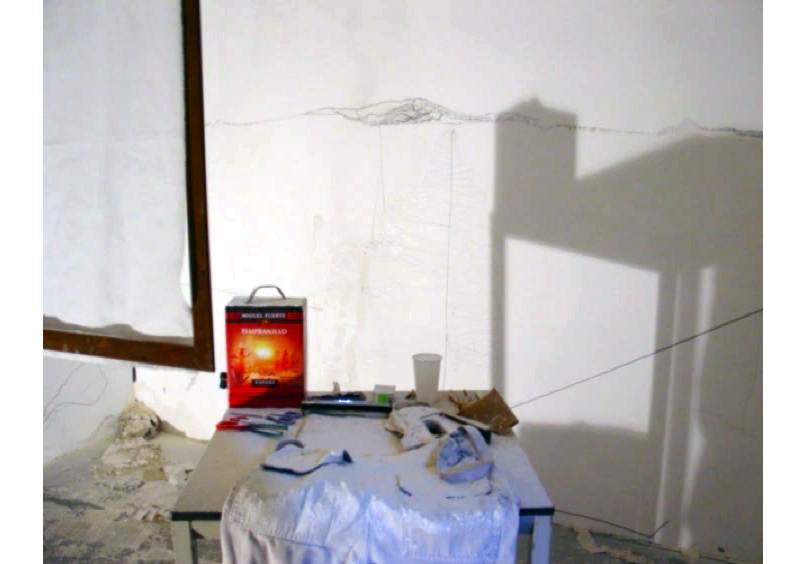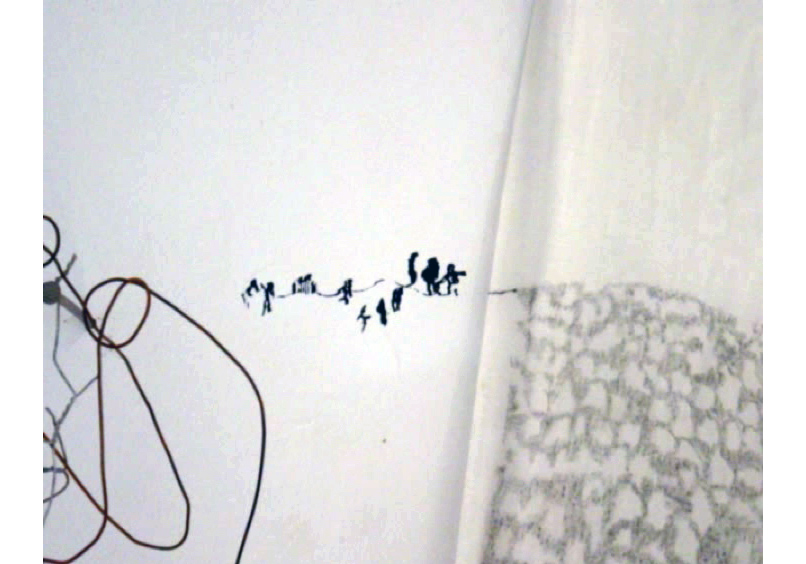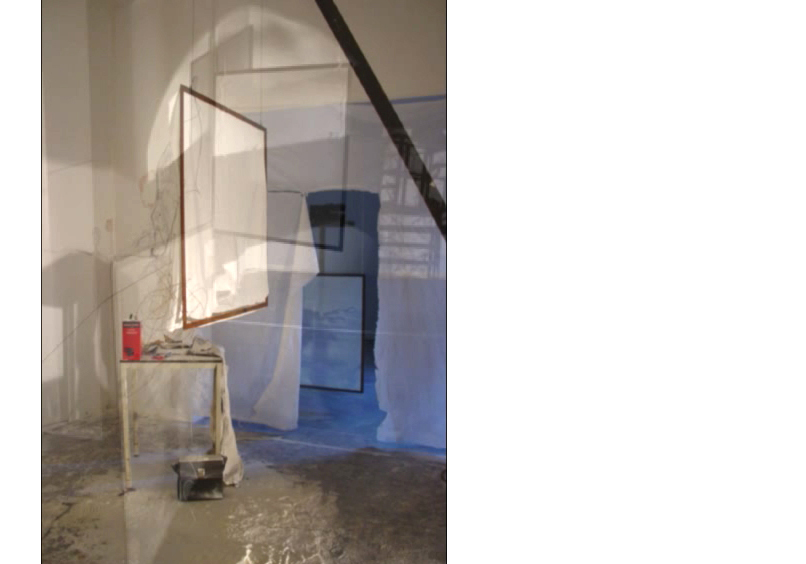 Stand Up, Stand By, Why?
Performance by Julie Dassaud and Ema Nik

(Re:) Stand-by...tools have been excavated from dust in the study room. The place has been damped. Revealing of negatives. Some more news. Bodies. Landscapes. Women, babies. Breath...a presence in the projection room. Screens as doorways. Literally projected figures. Feeding back.
-----Original message----
From : julisso@rocketmail.com
Thursday, 22nd May 2004
Last minute : explosion in the study room
Stand-by
The installation consists of a study room and a projection room. The
study room is filled with two and three-dimensional drawings. In
the drawings, bodies are landscapes are bodies are landscapes are
bodies are immaterial. The room is dry, dust-covered. Bodies are a
decor. Stand-by a landscape. Landscapes of bodies. How poetic. How
pathetic. The poesy of the equivalence. Bien vu = mal vu = pas vu*.
In the projection room more drawings. Peaceful.
* With reference to Robert Filliou's 'Portrait de l'artiste : bien fait
= mal fait = pas fait', 1974.
-----Attachment----
From : ema@techemail.com
Saturday, 1 May 2004
A continuously terminated performance installation "Stand Up, Stand By, Why?" inspired by daily news and waking up.