Tao G. Vrhovec Sambolec
(14.07.2005)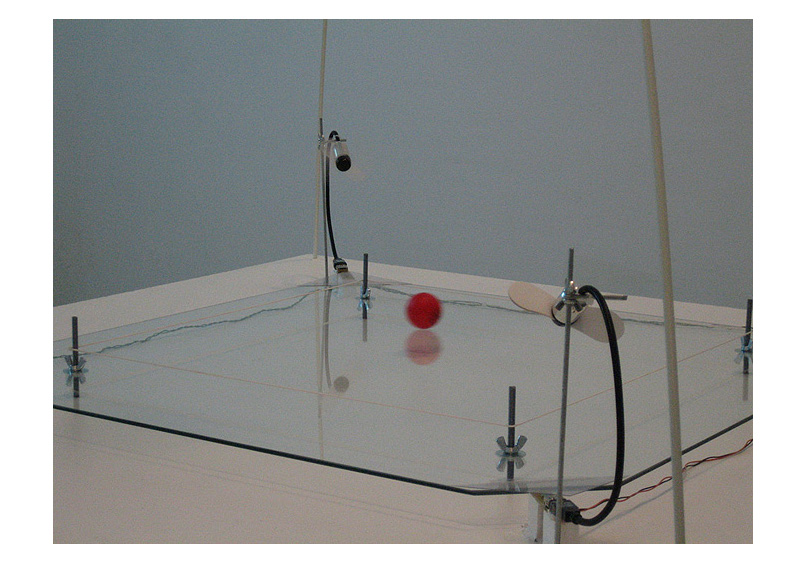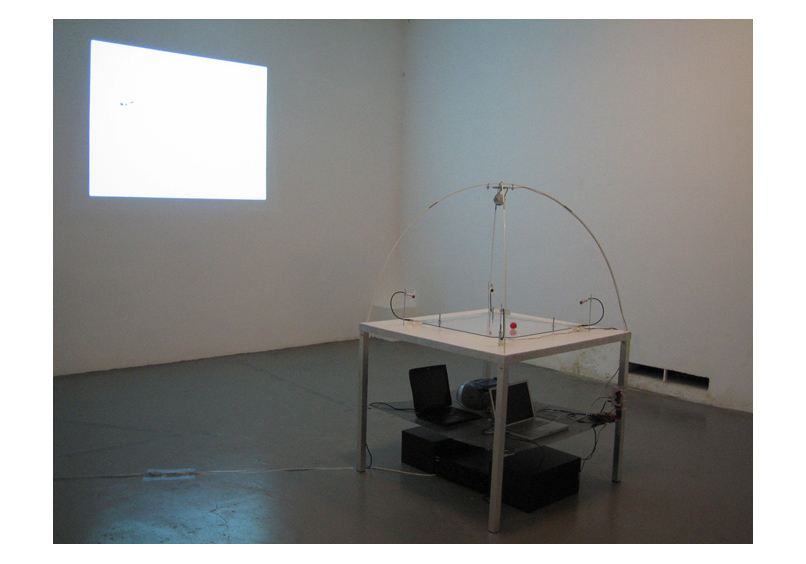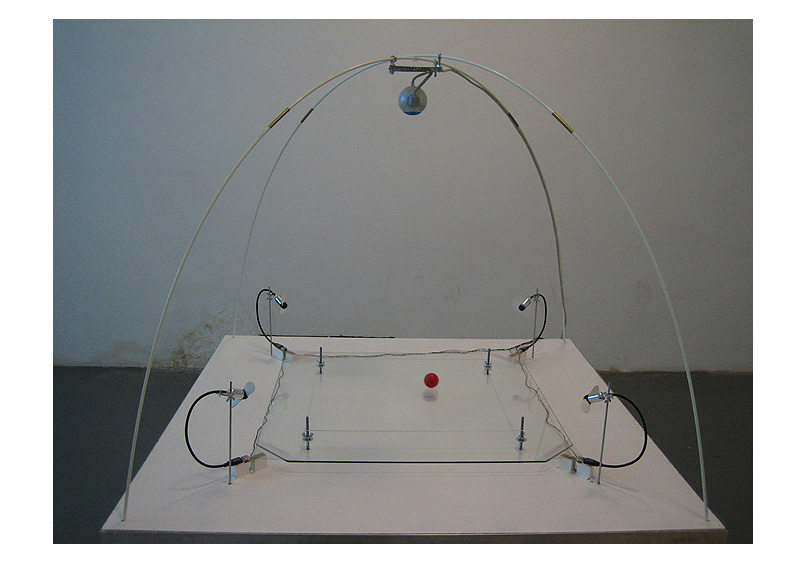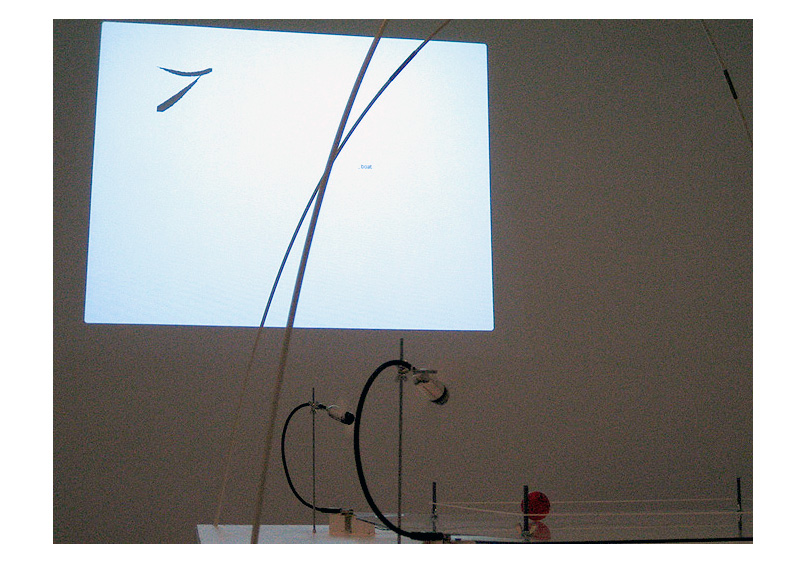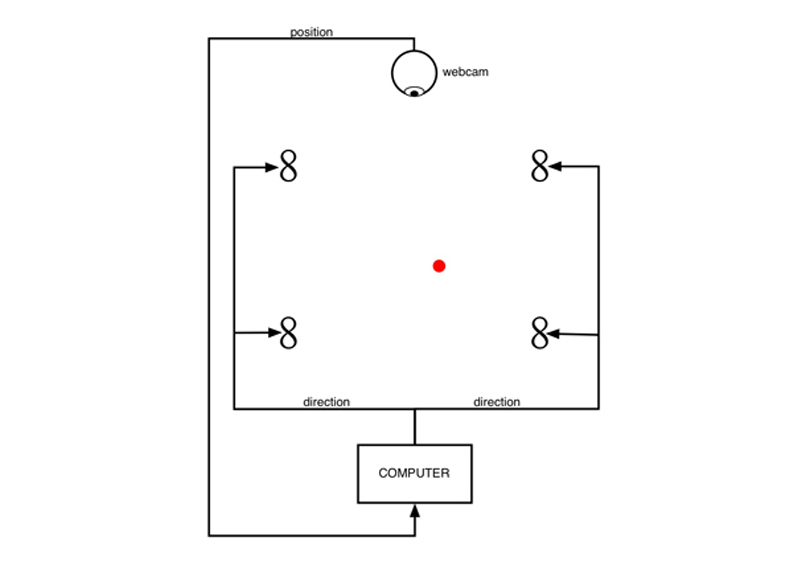 "...YOU CAN BE THE MASTER OF YOUR BOAT,
BUT YOU ARE NOT THE MASTER OF THE WHOLE BLUE SEA."

Audiovisual kinetic installation by Tao G. Vrhovec Sambolec

The title of the installation is a quote from a folk song from island KRK in Croatia. All the folk songs there are from ancient times before Christianity, and also musically have little to do with European western tradition on one hand, and occidental, Balkan tradition on the other hand. By using mechanisation, wind dynamics, computer programming and live video animation in a poetic way, the installation is literally materialising the meaning of the last verse of the song. It is retelling the ancient wisdom by creating a mechanical metaphor.