Klaas Koetje
(18.04.2004)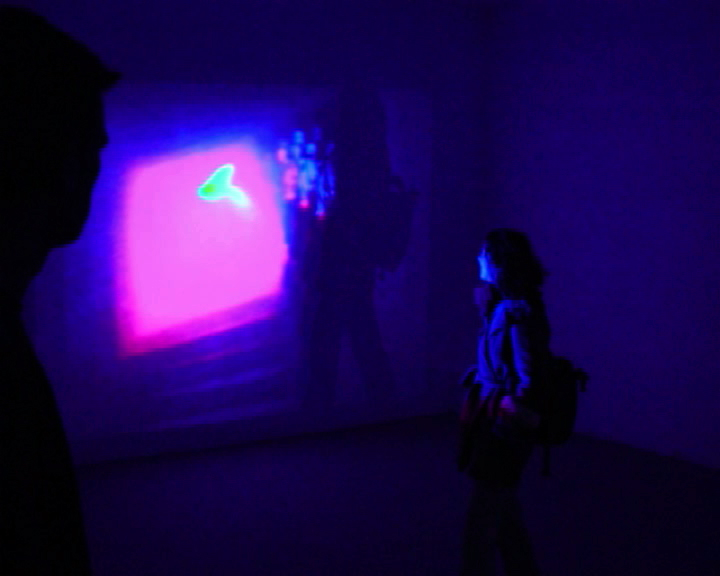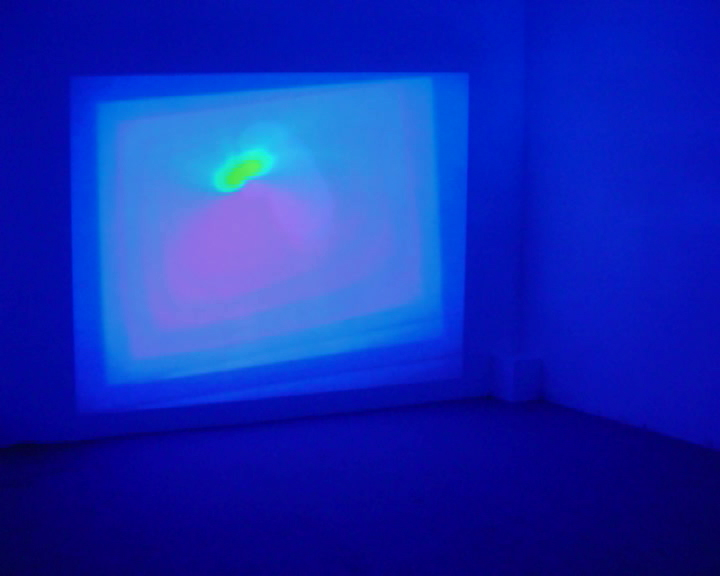 Loop (a virtual irreality)
Video / Sound Installation

Fuck it. It's a beamer. It's a contemporary magic lantern. And the only purpose of art is to produce magic. And it is video. Not film, not computers. Not reality, not virtual reality. No digits. It's fucking analogue. So it must be something else: virtual irreality perhaps

So this is what I thought of. I produce sound and image of sound and image of sound and image. Ad infinitum. And you are invited to walk around. Be in there and become an image of an image of an image of an image of a sound of a sound of a sound of a sound.

When was the last time you were aware of your physical influence on your acoustic environment? Was it strolling downtown with a Walkman playing the latest tunes, talking on your cellular, or did you actually notice your shadow on the pavement and hear the tapping of your feet?

Who cares? This is artificial. This is TV man. This is 25 frames a second and you are part of it. You are object and subject. These moments of fame can last as long as you like. Just move.

And you want to know what this is all about. Well, at a given moment I became not obsessed, not interested, only fascinated by video: simultaneous recording of sound and image on a magneto-dynamic tape. No more, no less.