Guy Bahir
(06.06.2005)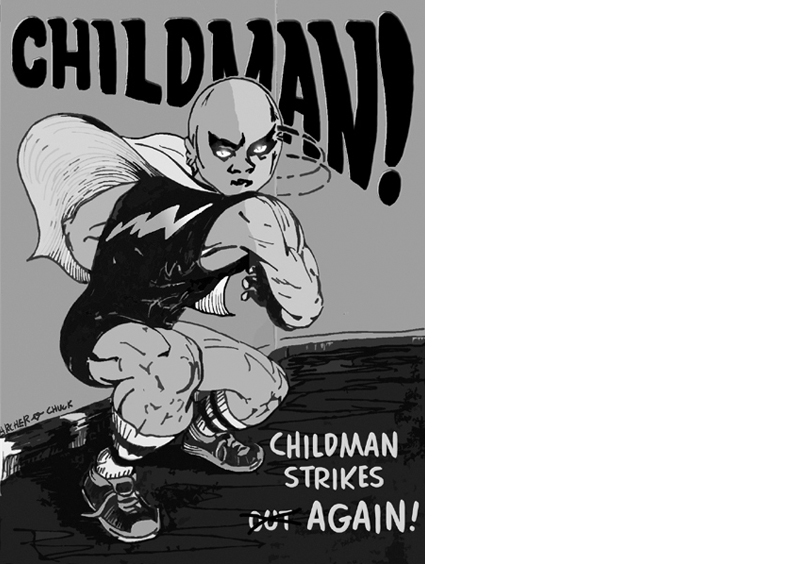 CHILDMAN STRIKES AGAIN!
Performance by Guy Bahir

The Story (Such As It Is) So Far...

Chuck is an 8 1/2 year old superhero called Childman...
Unfortunately, he is also Guy Bahir (an artist) and a
bitter grown-up called Gvalley. Recently, Chuck had
to undergo a severe public humiliation, when
Guy and Gvalley made him stand up on
stage in the Kunstvlaai and tell parts
of his story to a bunch of strange-
rs, complete with ridiculous pictu-
res and a horrible theme song...
Things didn't go as bad as they
were supposed to, so now...
Gvalley, Guy and a sinisterinstitution
called PSWAR decide to drag poor
Chuck, kicking and screaming,
to a proper theatre setting
to try to save the world
one more time by one
more lecture in one
more place, in
front of even
more peo-
ple...
***
*
In the cunning guise of a study into the global social phenomenon
of adult infantilism.